Just past the halfway mark of the calendar year, 2018 has been eventful for LIU across the board, including: playing in NCAA Tournaments, hosting former Vice President Joe Biden, presenting the prestigious Polk awards in journalism, making breakthroughs in research, receiving many awards and accolades, and adding several new, internationally renowned faculty members.
But one ongoing undertaking may attract more attention to the University than any of the achievements above, albeit unbeknown to most viewers.
Three times in as many months, the LIU Post campus has set the scene for prominent actors making movie and television productions.
In May, Sean Hayes, best known for his starring role in Will and Grace, filmed portions of his new movie in Hillwood Commons and the Interprofessional Simulation Center. Just weeks later, popular Netflix show Unbreakable Kimmy Schmidt, starring Ellie Kemper, shot key scenes on the Great Lawn and at Humanities Hall. Most recently, comedian Pete Holmes staged sequences for his hit HBO show Crashing in the campus gardens in June.
The cameras began rolling in 2013 when location scouts for The Rewrite, a romantic comedy starring Hugh Grant, Marissa Tomei and J.K. Simmons, visited LIU Post campus. The plot focused on a former Hollywood screenwriter turned discontented adjunct college professor (Grant) who falls for a single mother going back to school, so the enchanting university grounds were ideal.
Since then, LIU Post's production credits include: The Blacklist with James Spader; Madam Secretary with Tea Leoni, Tim Daily and Bebe Neuwirth; Blindspot with Jaimie Alexander and Sullivan Stapleton; The Following, featuring Kevin Bacon; Instinct with Allan Cumming; and Royal Pains with Henry Winkler, Mark Feuerstein, Paulo Costanzo, Hal Linden and Gary Cole.
With its unique combination of historic Gold Coast buildings from Long Island's fabled past, modern classrooms, lushly landscaped gardens, the equestrian center and riding trails, a state-of-the-art recreational center, open fields and wooded areas, LIU Post offers directors and producers an abundance of options for shooting. The 329-acre, self-contained campus less than an hour from Manhattan provides plenty of staging opportunities – not to mention an ample supply of available extras.
"Most of our buildings are adaptable for filming," said Dr. Rita Langdon, Executive Director of Campus Operations, Strategic Partnerships and Admissions at LIU Post. "We work with producers and directors to transform the facades and interiors of LIU Post's iconic buildings and landscapes into compelling scenes for TV shows, movies and social media outlets." Dr. Langdon, who also serves as an adjunct professor in the Communications and Film Department, added that many of the film sets are creatively constructed. For example, Pell Hall was converted to a hospital, Hillwood Commons was transformed into a bus terminal, and the Alumni and Employer Engagement building served as the exterior of the White House.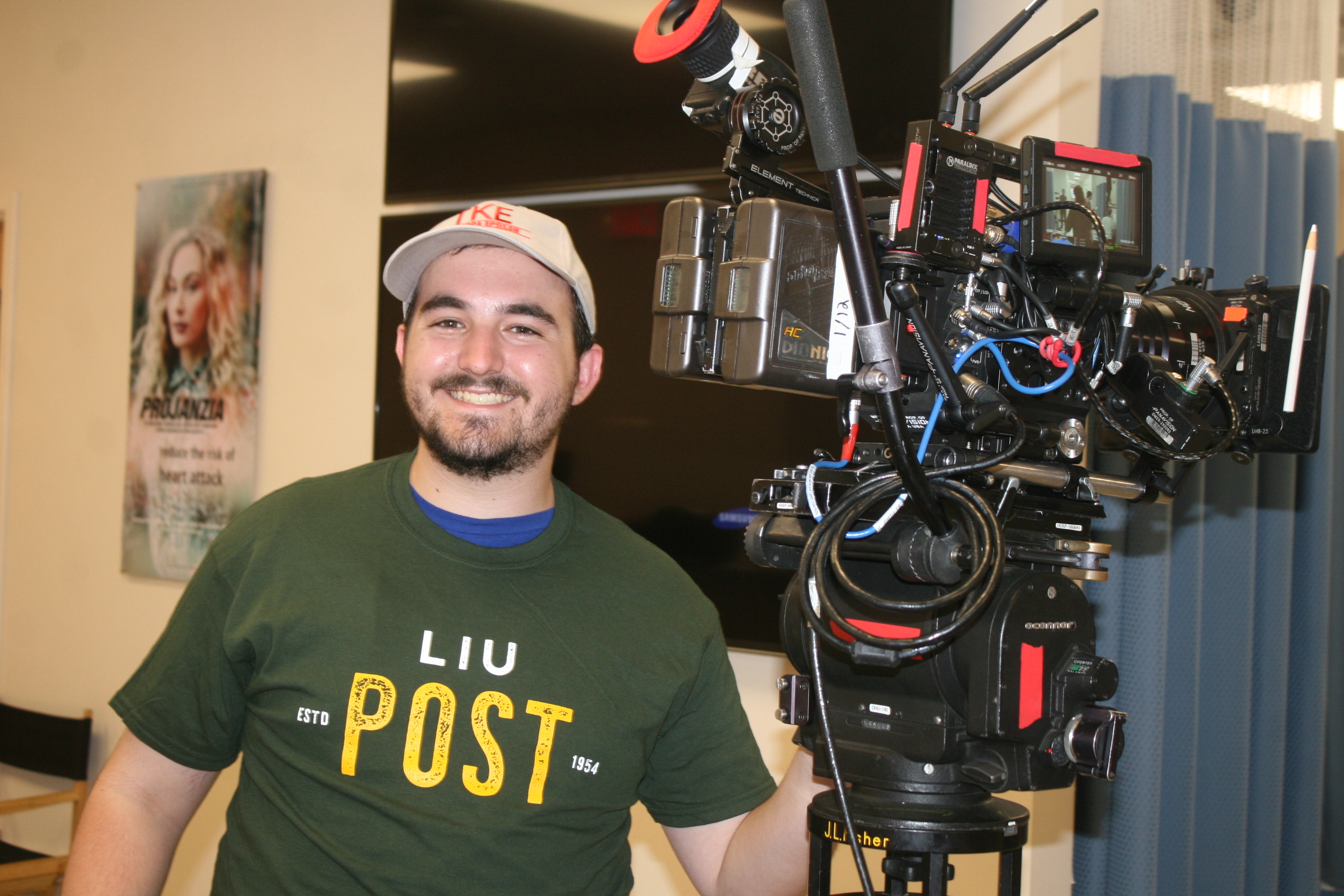 Since 2013, the LIU Post Film and Entertainment Division has been working with location scouts to bring movies and television shows to the Brookville campus. In many cases, LIU Post students become actively involved: acting and musical theater majors serve as extras, film majors work as production assistants, and journalism and photography students produce stories and visuals for social media and news outlets.
Still active in the Film and Entertainment Division, Langdon founded the program along with LIU Post's Conference Services director Theresa Duggan and associate director Jennifer Silvero-Lopez.
As anyone can plainly see, visits from big name movie and television stars are par for the course at LIU. But no matter who appears on screen, for us LIU Post always steals the show. So stay tuned because another season is about to begin.