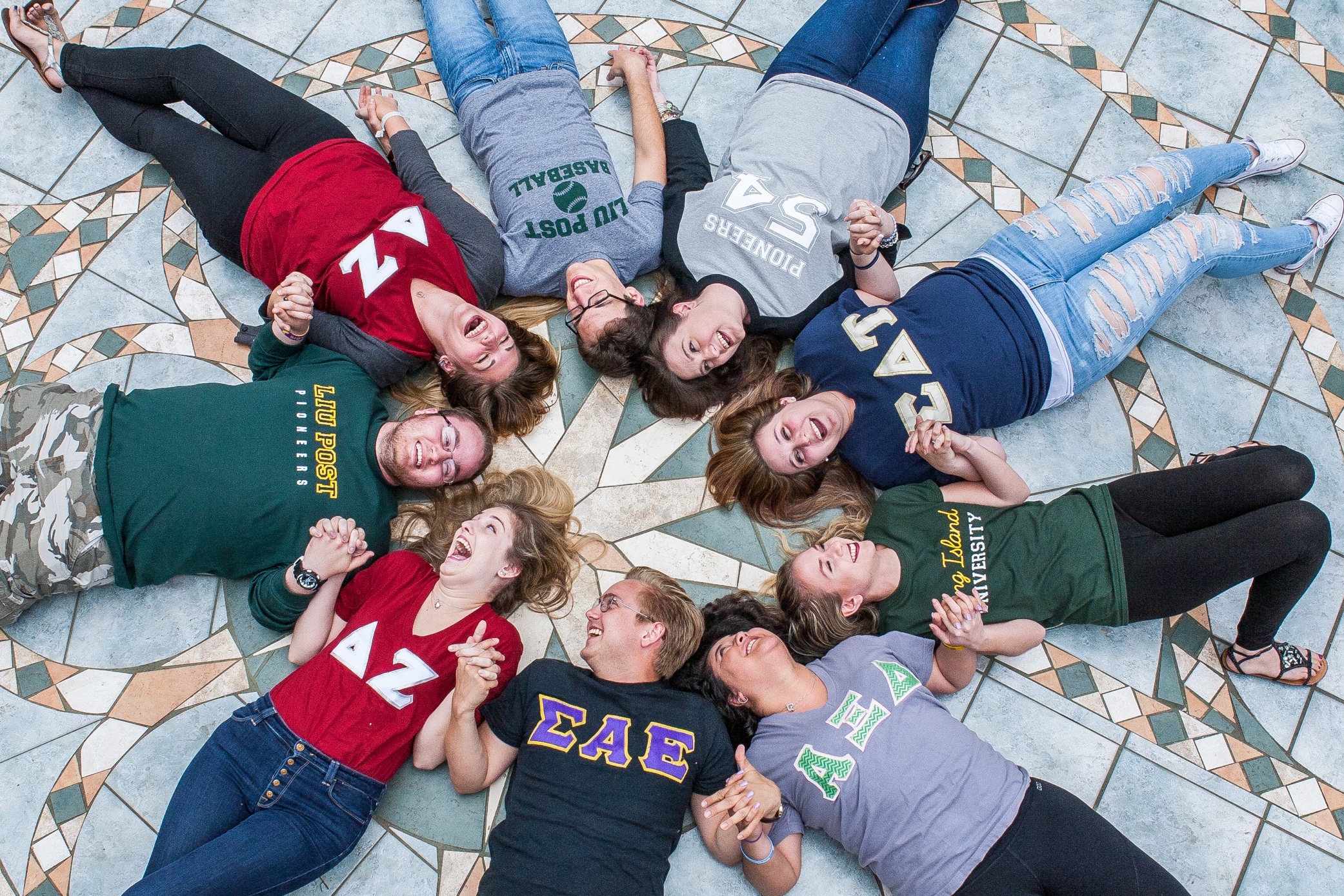 At LIU Post, Greek Life often represents the heart of the campus. Nine of the nation's largest fraternities and sororities call LIU Post home. Almost 300 students are active members.
Registration for Fall 2018 Greek Recruitment opens Friday, July 20, at LIU Post.
Starting this year, Kappa Kappa Gamma (KKG) will become the fifth sorority at Post, joining Alpha Epsilon Phi, Alpha Xi Delta, Delta Zelta and Sigma Delta Tau. The fraternities here are Tau Kappa Epsilon, Theta Chi, Phi Sigma Kappa and Sigma Alpha Epsilon.
The fraternities and sororities don't have their own houses at LIU Post. Students can apply to live in the South Residence Complex, where most of the Greek organizations' members commonly reside.
As LIU's Associate Director of Campus Life Joseph Vernace has stated, hazing is not permitted. "We take a lot of preventative measures when it comes to reducing the risk of hazing environments," he said recently.
Like the other Greek chapters at LIU Post, applicants to KKG must have a 2.5 cumulative grade average at least. They must be enrolled full time, taking at least 12 credits every semester.
All LIU Post Greek organizations fall under the jurisdiction of the Greek Advisory Board, which is part of the LIU Promise office in Hillwood Commons, Room 270. For questions, contact LIU Promise at LIUPromise@liu.edu or call 516-299-3737.
For more information about recruitment registration, go to www.liu.edu/post/greek