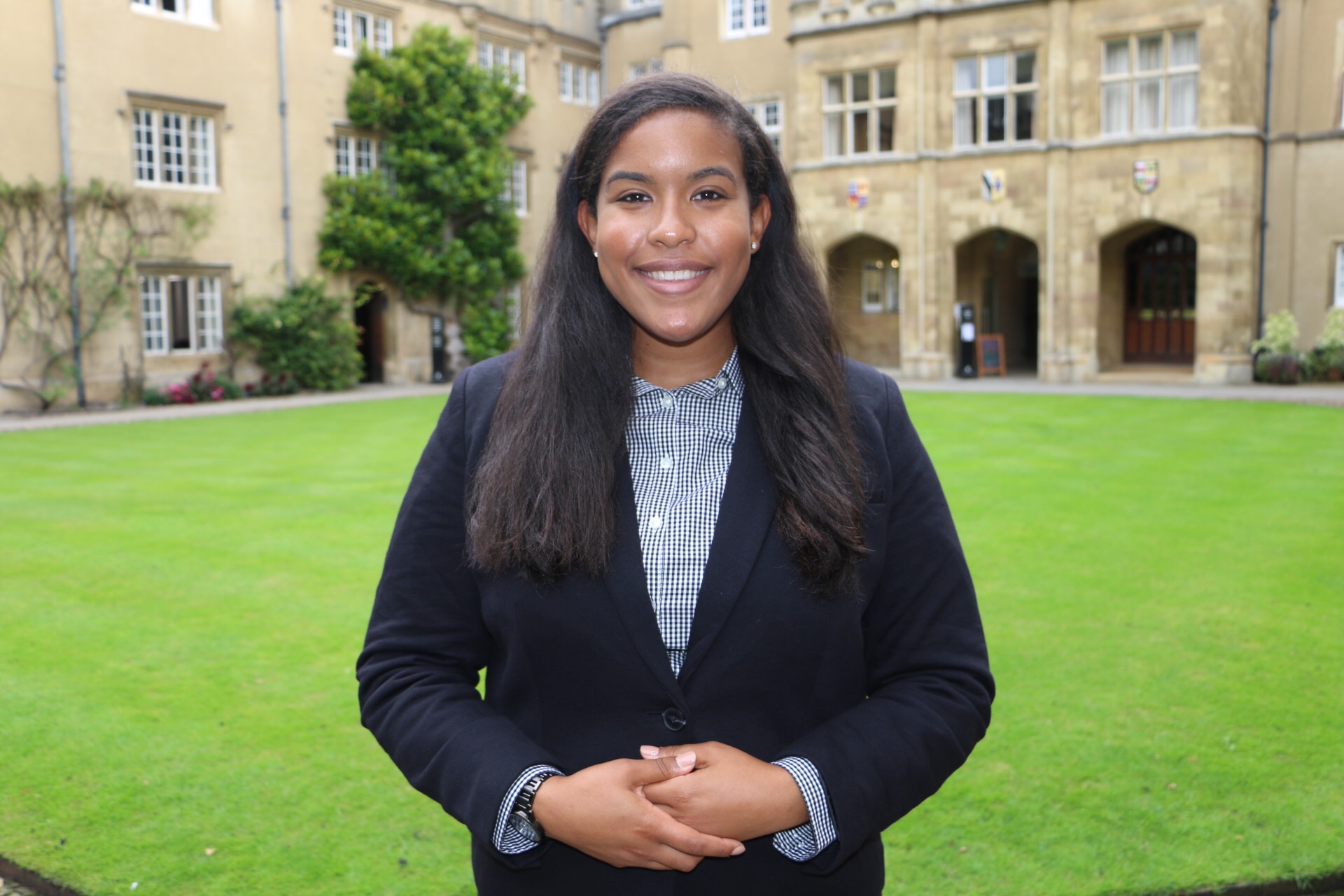 Nicole Canada is a student in the inaugural Global MBA program at the LIU Post College of Management. One of three sisters, she is fierce, determined, and already considers herself a success.
She comes to the Global MBA program via Google. Not as an employee (yet), but from the actual search function. This student has goals. A graduate of Penn State with two degrees (one in economics, one in international political science), she is looking to earn an MBA before applying for law school. Because her sights were set on a busy post-undergraduate career, she was looking for an accelerated MBA program that she could complete in just one year. So, she googled it. And LIU Post came up.
After meeting with Dean Robert Valli for two hours ("We didn't just talk about the program," she said. "We were just talking about life."), she knew that LIU would be her home. "I like this," she confided. "I really like this guy. I like this program. I think there's a lot of potential here. I think I could really excel here."
The Global MBA program allows students to have immersive learning experiences at three world's business centers: London, Shanghai, and New York. Students gain functional knowledge of business and experience engaged learning from three leading institutions: Gonville and Caius College at Cambridge, School of Management at Fudan University, and College of Management at LIU Post. Students experience the cultures, economies, businesses, and public policies in Europe, Asia, and
North America.
One of the most important lessons Canada is learning is the ability to be agile. "That's one thing that Dean Valli teaches – agility. When I first met him he said, 'That's my favorite word. You're going to hear it all year.' And literally, all the time: agility. And 
I was never good with adaption and change. That was my biggest weakness and literally a month into it, this program took my biggest weakness and is turning it into a strength."
Harnessing that strength is what Canada knows she must do to become a success. The confidence that LIU Post is giving her tells her that reaching her goals is inevitable.
"With the College of Management, they've been so hands on," she says. "So helpful. I feel like they want to see me win and I never really had that feeling. I know being here that I am going to be successful. It's not even a question at this point, just—Nicole, you have to put in the work to make it happen. We could help you. Give you great professors, show you what you need to do, help you out whenever you need to be helped, but essentially, the ball's in your court. Shoot your shot."